Statistical Models
Materials for class on Monday, September 30, 2019
Contents
Announcements
Problem Set 1 has been graded. See Problem Set 1 Solutions.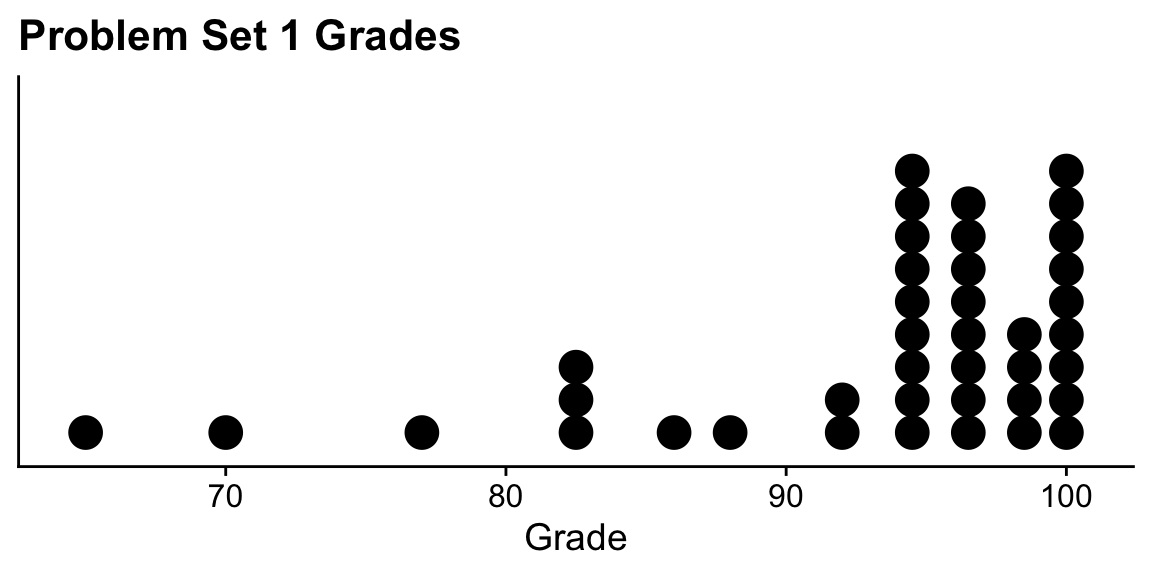 This plot does not include 7 submissions (grades 65, 70, 82, 95, 97, 97, 100) that did not provide time to complete.


Design contest assignment. Presentations will be in class on October 28.

Problem Set 2 is due by 11:59pm Monday, Oct 7th (during Fall Break). Please use Slack for questions.

Extra Credit Policy. For this semester, you can receive up to 5% extra credit added to your final grade.

Quiz 2 has been pushed back. It will be provided next Class (Oct 14) and due the following Monday, Oct 21.
Tweet of the day
Nice update on the current state of #tidymodels with Max Kuhn, author of the #caret package. https://t.co/cGXmjQcXWN #rstats See more at https://t.co/HoY49HfmI9

— Ewan Carr (@ewancarr) March 9, 2019
Lab 6: Work with models in ggplot2